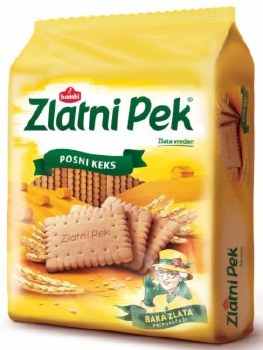 Zlatni Pek Posni Keks Vegan Tea Biscuits 630g
$4.99
Zlatni Pek is a staple in Serbian kitchens all around the globe.

These vegan tea biscuits can be paired with any hot coffee or tea, but can also be used in a variety of ways in baked goods as well as no bake dessert ideas.

Substitute Zlatni Pek in any recipe that calls for crushed up graham crackers or cookies!

Product of Serbia.