Meet the PV Euro Market Team
Dane:
A family man through-and-through, Dane is half of the brother duo that runs and owns the one, and only, PV Euro Market. Starting in 2004, Dane has poured countless hours of hard work and dedication into this store to make it into the successful business it is today. A loving husband and wonderful father, Dane runs his business in a way that has led him to be well-respected and loved by many in the community. Be sure to stop in and say hi, Dane will be more than happy to see you! (Languages: Serbian)
Milan:
Making up the other half of the brother duo that runs and owns PV Euro Market, Milan and his brother team up in a way that compliments the other almost perfectly. With lots quick thinking and hard work, Milan makes sure the store runs smoothly while also making sure his family is taken care of and well-loved. Eager to try new things and expand his business, Milan has taken the store to new heights, all while doting on his family and being an active member of his community as well. (Languages: Serbian)
Mariana:
Everyone's favorite Deli Lady, you can find Mariana diligently slicing behind the deli counter and making sure everyone stays in line. Quick to bring a smile to your face, Mariana is fun to talk to and one of the best people in the store to show you around. Working here since 2010, Mariana has helped PV grow into what it is today and will proudly show you everything the store has to offer. Be sure to say hi the next time you're in! (Languages: Romanian)
Cristina:
Quick on her feet and great at making sure the deli is running smoothly, Cristina is ready to make sure you leave PV with everything you need. Ready to answer almost any deli question you throw at her; She is prepared to help. When she isn't at work, you can find Cristina working in her garden, cooking a tasty meal, and doting on her grandchildren who love to come visit Grandma at work. (Languages: Romanian and Hungarian)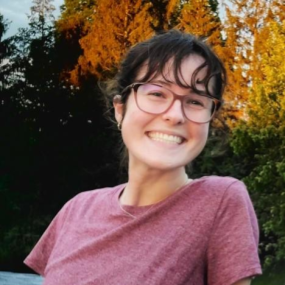 Naomi:
The face behind the words you're reading on this screen, you can find Naomi, PV's Online Content Manager, answering questions, stocking shelves, and updating the website. Spending most of her time outside of work studying to become the best high school English teacher she can be, she also volunteers at her church in the Special Needs class and paints. Don't be afraid to stop in and say hi! (Languages: Hungarian)
Marko:
The man to ask if you need any new beer or wine recommendations, Marko is more than willing to help you find your favorite new drink or tasty snack. When he isn't up front helping customers, you can find Marko working towards his political science degree or making new friends wherever he goes. Make sure to stop by the store and say hi the next time you're in the area, you won't regret it. (Languages: Serbian and German)
Maki:
A master at multitasking both in and out of the store, Maki, our talented Social Media Manager, balanced her work life while also graduating high school, preparing for nursing school, playing with her adorable baby nephew, and simply making the world a better place. Don't forget to say hi the next time you need something sliced in the deli or see a post on any of our social media pages. (Languages: Serbian)
Ally:
Be sure to stop by PV during the summer and winter holidays to catch a glimpse of Ally in the front of our store. When she isn't away at college, working towards her dental hygiene degree, Ally joins us at PV, bringing a fun and hardworking attitude that is missed when she's gone. Don't hesitate to ask her any questions, she'll point you in the right direction, give great advice, and add some sunshine to your day.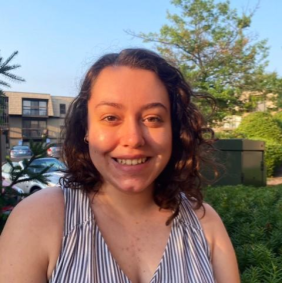 Jessie:
Joining us all the way from Romania, Jessie has brought nothing but sunshine since joining the PV team. Quickly becoming everyone's favorite Assistant Store Manager, Jessie is more than willing to help you find your way around the store and offer a bright smile. When she isn't at the store or making orders in the back, Jessie is continuing to work hard towards her psychology degree and playing with her cat, Felix. (Languages: Romanian)
Dejan:
A great helping hand, Dejan is the perfect guy to show you around the store, give you delicious snack recommendations, or reach something from the top shelf. When he isn't working hard at packaging online orders in our Web Order Department, Dejan is putting his math skills to the test in his engineering classes and playing soccer. Quick to offer a smile, running into Dejan at PV will only add to your shopping experience. (Languages: Serbian)
Dragan:
Hailing from his favorite country, Serbia, Manager Dragan has brought an abundance of energy and enthusiasm to PV. Quick on his feet and always ready to help, you will find Dragan answering questions on the floor, stocking shelves, or checking in our customer's favorite products. When he isn't working, Dragan enjoys spending time with family and friends, taking extra time to dote on his adorable daughter. (Languages: Serbian)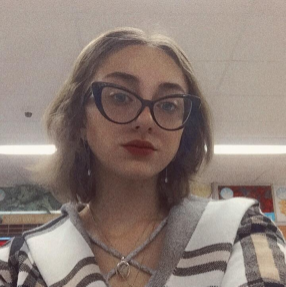 Divna:
Making her way to us all the way from Serbia, Divna has contributed a bright and positive attitude to our team that few can compete with. One of the first faces you see when you enter our front door, Divna is more than willing to answer questions, show you around, and offer recommendations on tasty treats that only PV has to offer. Don't forget to stop by the store and introduce yourself the next time you're in the area. (Languages: Serbian)