ATTENTION: May 17th - May 24th the webstore shipping department will be undergoing maintenance.
You may still place your orders as usual during this time. Any orders placed after 12PM EST May 16th will be shipped out on May 25th. If your order contains refrigerated or frozen items, your order shipping may be delayed until May 30th. For more information please free to contact us.
Thank you for your business, we appreciate it very much!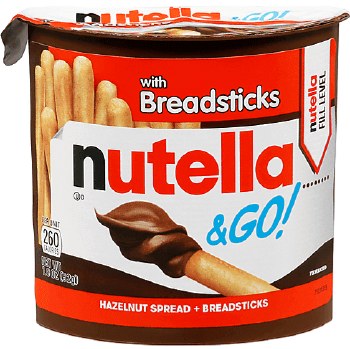 Nutella and Go Breadsticks 52g
$2.49
Nutella and Go breadsticks are the perfect sweet and salty snack for any time of the day.

Perfect for throwing into lunchbags, totes, bookbags, etc.

Product of Canada.