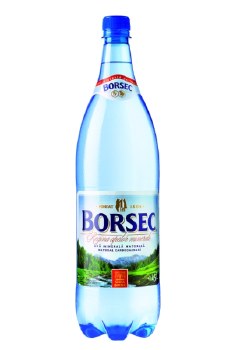 Borsec Sparkling Mineral Water 1.5L
$2.79
Borsec (Borszek) is situated in the Eastern Carpathian Mountains of Transylvania, and is one of the most renown curative spas in the subalpine, windless, peat-rich county of Harghita. It is listed in the register of historical monuments. Bottling of Borsec commenced over two hundred years ago; since modernization in 1992, the facility outputs two million liters per month of its legendary "Regina Apelor Minerale SA Borsec" (Mineral Water Queen Borsec). The curative properties of the water were already known in the 1600s, and for centuries it was transported by carts in wooden casks to be served in the Royal Court in Vienna. It was Emperor Franz Josef who dubbed Borsec the "Queen of Mineral Waters."

Product of Romania
Customer Reviews
Average rating:
---
Best Water I've Ever Had, 11th Aug 2021
Reviewer: Joseph Butrim
Almost impossible to find in the US, but the PV Euro Market had it! Milan was extremely helpful and went WAY out of his way to make my shipment happen. For this, I'm forever grateful and will definitely order here again.