ATTENTION: We will be CLOSED on Monday, July 4th.
You may still place your orders as usual during this time. Any orders placed after 12PM EST July 1st will be shipped out on July 5th.
If your order contains refrigerated or frozen items, your order shipping may be delayed until July 11th, depending on where the final destination is.
For more information please feel free to contact us. Thank you for your business, we appreciate it very much!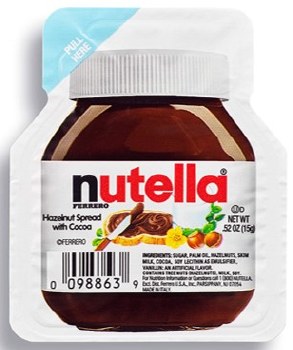 Ferrero Nutella Single Cup 15g
$0.49
The Nutella we all know and love, but miniture size.

Perfect for kids!

Ingredients: Sugar, palm oil, hazelnuts, skim milk, cocoa, lecithin as emulsifier, and vanillin.

Product of Italy.